Equal parts Game, Film, and Comic Book, Operation Ajax is an award winning 210 page interactive graphic novel that transformed the landscape
of digital publishing.
Custom made for the iPad and iPhone entirely in-house by Cognito, the story chronicles the CIA overthrow of Iran's democratically elected
government in 1953.
One of the coolest media experiences I've seen on
the iPad.

-The New York Times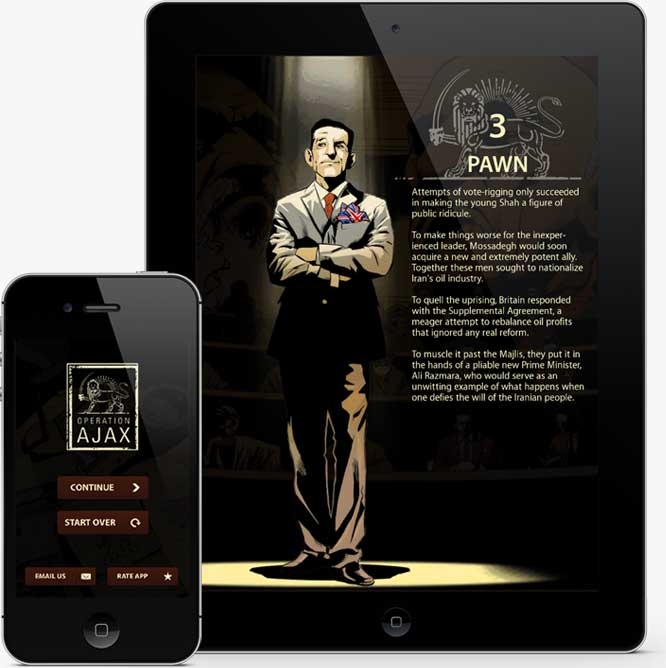 Blueprints for an Interactive Story
Ajax was created entirely in house by Cognito. That means we had to design every aspect of the product, from Script and Artwork to Sound Design and User Experience.

More than a Graphic Novel
Once the decision was made to go digital, there was no limit to what we could embed into the story. Suddenly all our research material became content, including photos, newsreels and authentic declassified
CIA documents.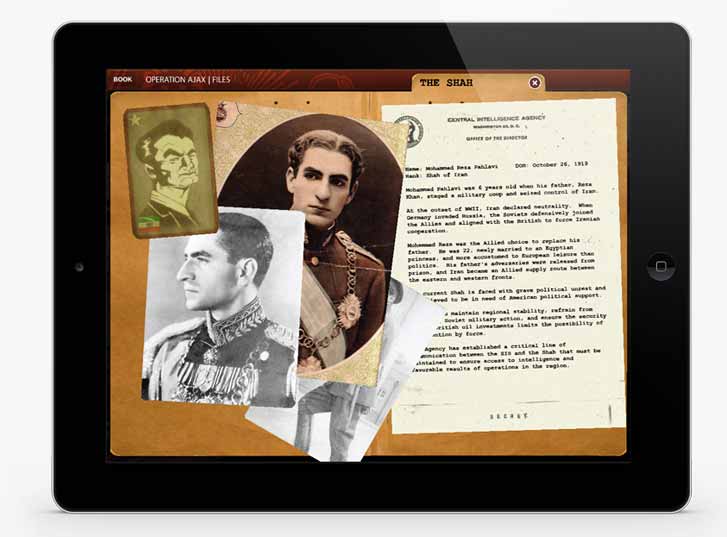 Proudly Presented at SXSW
Creative Director Daniel Burwen
had the honor of presenting CIA : Operation Ajax at SXSW in 2012.
Watch the full presentation below.
© 2013 Cognito Comics
3375 17th St, San Francisco, CA 94110
info@cognitocomics.com
© 2013 Cognito Comics - 3375 17th st, San Francisco, CA 94110 - info@cognitocomics.com